Vamos animar esses looks, meninas? O que acham de um toque de diversão e alegria pra descontrair a produção?? Um acessório ou peça com pegada FUN traz energia positiva, bom humor e descontração pra gente. Sem contar que é super trendy.
Tudo sobre este look aqui
A moda atual não só permite, como incentiva que a gente brinque com acessórios fun. As clutches com formatos diferentes, por exemplo, são o máximo! óculos, sapatos, relógios, bijuterias, lenços…. Tem opção cool para todos os gostos e ocasiões.
Inspiração:
Cores bem vivas e produções com color blocking são elementos chave deste estilo. Estampas e texturas inusitadas também são ótimas. Use e abuse do contraste e do mix and match que fuja do óbvio. E para quem quiser se inspirar ainda mais em looks do tipo, vale seguir alguns ícones de moda como Anna Dello Russo, Chiara Ferragni, Giovanna Bataglia….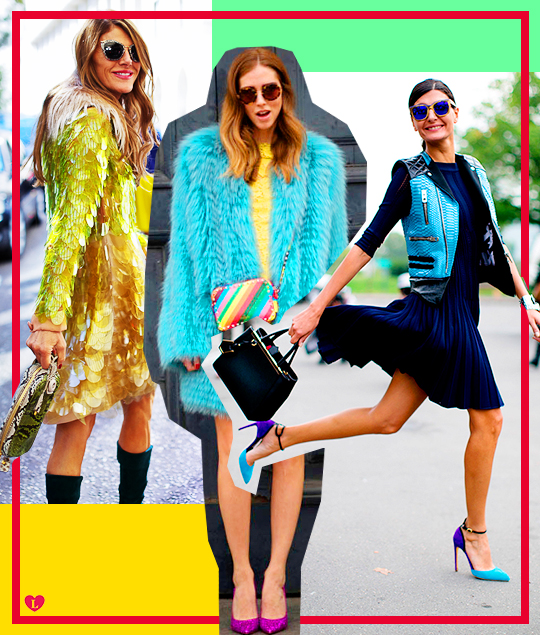 E o mais importante: have fun!!