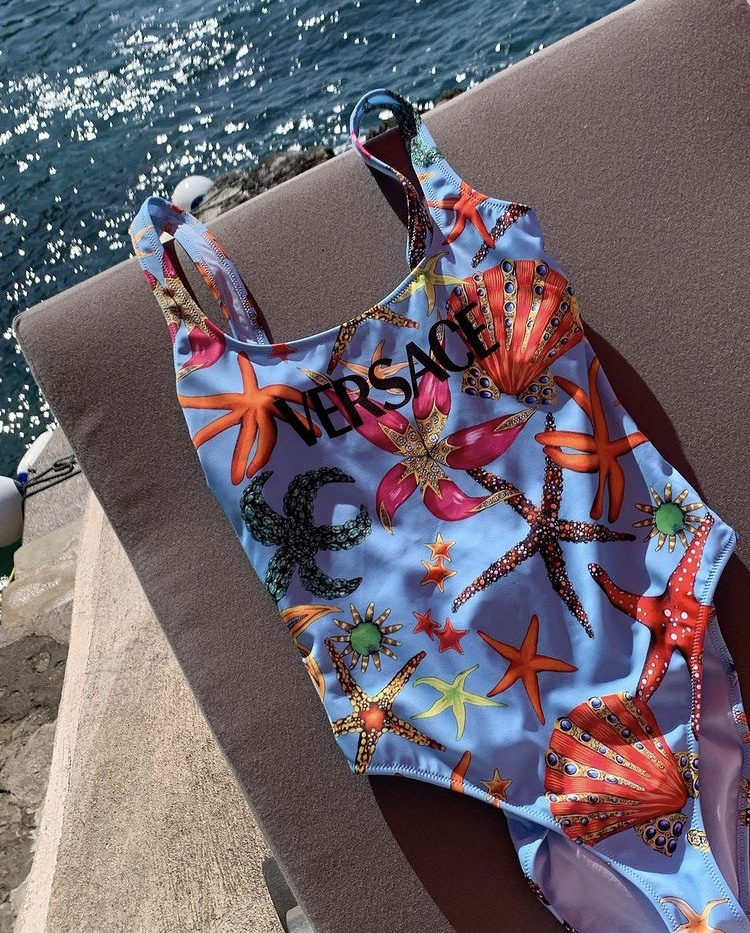 Quem aí também está animado pro próximo verão? Enquanto por aqui o calor começa a aparecer, o hemisfério norte ainda curte o auge da temporada de verão, indicando algumas tendências promissoras para as próximas estações de calor mundo afora. E claro que enquanto a moda praia europeia borbulha em novidades quentíssimas, alguns itens se destacam como queridinhos das fashionistas e desejo de todas! Separei algumas dessas peças que têm tudo para invadir nosso verão e dar margem para muitas releituras! Vamos conferir?
SET – THE FRANKIE SHOP
Os sets de camisaria são um dos sucessos desse verão, e esse conjuntinho laranja super vibrante da The Frankie Shop já é desejo!
TOTE DE CROCHET – PRADA
Queridinha das queridinhas entre fashionistas, essa bolsinha de crochet da Prada traz uma interpretação especial do artesanato. O crochet, inclusive, é uma das grandes apostas para o verão 2022, hein?!
COLEÇÃO SS21 – VERSACE
Inspirada na icônica "Trésor de la mér" de Gianni Versace para o verão de 1992, a nova coleção de verão da Versace traz lúdicas referências ao mar e tem muitas de suas peças entre as favoritas da temporada!
Beijos, Lalá.